Whether pre-arranged funeral plans were made or not, there are tasks to do at the time of a death. We are here to help.
If the death occurred in a hospital, hospice care, or nursing home, the attending staff will notify the family first. Next, the staff will notify Bradbury Memorial Center or the chosen funeral home.
If the deceased person had not chosen a funeral home, someone will need to choose one to assist with the burial or cremation.
It is helpful to check out funeral home websites and reviews to help make the right decision.
Bradbury Memorial Center will file required documents for the death certificate and notify Social Security. We will also begin to obtain any other necessary permits associated with burial or cremation.
Please read our full list of what to do when a death has occurred.
If Pre-arranged Funeral Plans Were Made
Review any pre-arranged funeral plans, insurance policies and special requests the deceased may have previously recorded. If you or another person is not listed on the deceased's bank account, you will need a certified death certificate to access the account.
Remember most pre-arrangements are transferrable if the death is away from home or you would like to use a different funeral home.
If There Are No Pre-arranged Funeral Plans
If a death occurred unexpectedly or there are no pre-planned arrangements, we are here to help.
We will help you with the following:
Decide what type of service you would like
Care for your loved one
Guide you through the memorialization process
Help you say goodbye to your loved one
Live stream with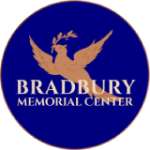 For all those who wish they could be there.
Remember Together, Preserve Forever
We can live stream & record all of your loved one's
services to remember forever.
All Streams Recorded
Stream From Anywhere

High Definition Sound & Video
Share with Friends & Family

Create Private or Public Events
Preserve Flowers & Cards