U.S. Veterans we thank you for your service.
The U.S. Department of Veterans Affairs website has information about burial benefits available to military service members and their families. The veteran's DD214 or other separation documents are necessary to begin the application process.
We are available to help as families navigate the process during this stressful time.
Bradbury Memorial Center will automatically apply for the following unless the family requests otherwise:
Headstone
Grave or niche marker
Service medallion
Ceremonial burial flag
Presidential Memorial Certificate
Military funeral honors
A veteran may also qualify for a funeral or burial allowance.
Aside from private-cemetery burial, there are more options when it comes to interment and disposition of qualifying veterans. There are currently more than 100 U.S. National Cemeteries with available spaces, although some have very specific requirements and regulations. There is also Burial at Sea. Further details of the overall processes are available on the VA's website.
Military service document replacement
The VMET card or other veteran identification cards are not recognized in lieu of the DD214 for burial benefits. If the veteran's DD214 or other separation documents are lost, you can request to replace them here.
You may also visit the National Personnel Records Office website where online requests are accepted with the Standard Form SF180. Copy fees set by that agency apply.
Additionally, the VA Benefits hotline is 1-800-827-1000.
Live stream with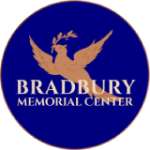 For all those who wish they could be there.
Remember Together, Preserve Forever
We can live stream & record all of your loved one's
services to remember forever.
All Streams Recorded
Stream From Anywhere

High Definition Sound & Video
Share with Friends & Family

Create Private or Public Events
Preserve Flowers & Cards