We are committed to delivering you and your loved ones a special celebration. Everyone is unique, and every end-of-life celebration should be too.
service packages
To make difficult decisions easier, we have put together some pre-defined packages.
More About Packages
Unique Spaces
The Memorial Center proudly offers a Remembrance Room, a fully stocked Coffee Bar, and a growing list of special spaces.
More About Our Spaces
Online Meetings and Recordings
For your convenience and safety, we offer online options for arranging and attending services.
More About Online Options
Live stream with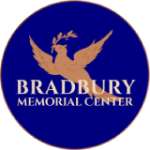 For all those who wish they could be there.
Remember Together, Preserve Forever
We can live stream & record all of your loved one's
services to remember forever.
All Streams Recorded
Stream From Anywhere

High Definition Sound & Video
Share with Friends & Family

Create Private or Public Events
Preserve Flowers & Cards