Making arrangements before a death can reduce stress when the time comes. We know that's not always possible, so we are here to help no matter what you need and when you need it.

We are happy to meet with you in person at the memorial center, your home, or facility where care is taking place along with a video option.
Live stream with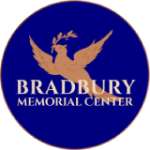 For all those who wish they could be there.
Remember Together, Preserve Forever
We can live stream & record all of your loved one's
services to remember forever.
All Streams Recorded
Stream From Anywhere

High Definition Sound & Video
Share with Friends & Family

Create Private or Public Events
Preserve Flowers & Cards